A Dream Come True!
I grew up admiring the beautiful models gracefully flowing down the runways and donning gorgeous new fashion wear in the magazines. Although I dreamed of doing the same, in my heart I never imagined that a common girl like me could participate in this exciting line of work. However, I thought I'd give it a shot and contacted Models Direct who found me my first modelling job for women's wear. The experience was exhilarating and everything I anticipated. Models Direct has found me several other modelling assignments since. Thank you Models Direct!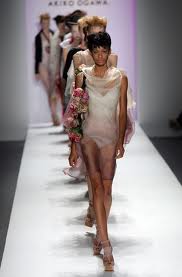 Smooth and Comfortable Transition
I was so nervous when I received my first photo shoot assignment for special teens programs! Since I hadn't modelled before, I wasn't sure what to do and my nervousness only increased on the day of the shoot. However, I was so amazed at how helpful everyone was at Models Direct and how much they worked to set me at ease. Within a very short time, I felt extremely comfortable and began to enjoy making the various poses and expressions which seemed to come more effortlessly as the shoot progressed. The photographer was super at giving me tips and not making me feel stupid. I highly recommend Models Direct as their professional talent management helps to prepare the way for aspiring models to enjoy a smooth transition into the field of modelling!
A Princess Is Born!
Our daughter Abby has always been the princess type who enjoys dressing up and sneaking into mother's makeup bag when the chance arises. She is always gazing over the beautiful model photos in the magazines and expressing how lovely the ladies are on the telly. When I came across the advert for Models Direct, my husband and I decided to inquire about talent management for our daughter. In no time, we received Abby's first assignment modelling for an upcoming summer clothing line. We were a bit apprehensive at first, but once we arrived at the site of the photo shoot all fears subsided. Everyone at Models Direct was gracious, answered any questions we had and worked wonderfully with Abby who beamed with excitement at her chance to show the world she was, indeed, a princess! We highly recommend Models Direct for child modelling opportunities that expose young people to the joys of an adventurous career.