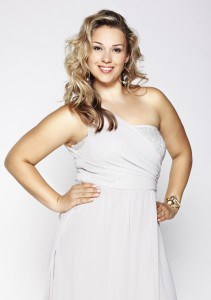 The team here at Models Direct are really excited about London Plus Size Fashion Weekend which takes place on 15th and 16th February 2013 – running in parallel with London Fashion week.
This will be the first official plus size fashion weekend in the UK and will be held in the glamorous Shoreditch. This is great news for plus size models who want to be up to date with the latest fashion and get inspiration from some of the top plus size fashion designers and retailers all in one place!
The event is foundered by Remi Ray, owner of the blog trapped in a skinny world,  and a former student that struggled to be accepted into that fashion world because of her look not being socially accepted. She now designing her own capsule collection and contributing to various other projects that can help other plus-size women to be comfortable in their own skin.
Designers at the event include Simply Be, Syreeta Badu, Live Unlimited London, pauline et Julie, Curvissa and Carolyn de la Drapiere.
Models Direct represent real models of all shapes and sizes so it is great to see that voluptuous women now have a fashion weekend dedicated to them!