Sunday, the 12th of November is the date to remember!

Diwali is one of the most beautiful Indian festivals that's celebrated by the Hindu, Jain and Sikh faiths across the world. It brings great joy and glee and a whole lot of colour. It's the festival of lights and with diyas scattered across homes, inside and out, it brings with it happiness, togetherness, hope, victory, celebrating life and mending relationships.

It's a truly spectacular celebration with a beautiful story of Rama, Sita and Lakshmana (younger brother of Rama) being exiled for many years and how they returned to their homeland 14 years later after the defeat of Ravana (king of the island of Lanka), safely and peacefully. Spanning five days, this celebration is a perfect way to get friends and family to share time, food, prayers and gratitude.

Beautiful Diwali traditions

There are beautiful traditions of Diwali which are embraced every year. They are:

Diyas are dotted in and around the home

The festival of light is enjoyed with small clay or mud oil lamps scattered in and around homes, and also in Hindu temples. They're scented with mustard oil and signify the traditional way of lighting up for the celebration, out from the darkness and into the light.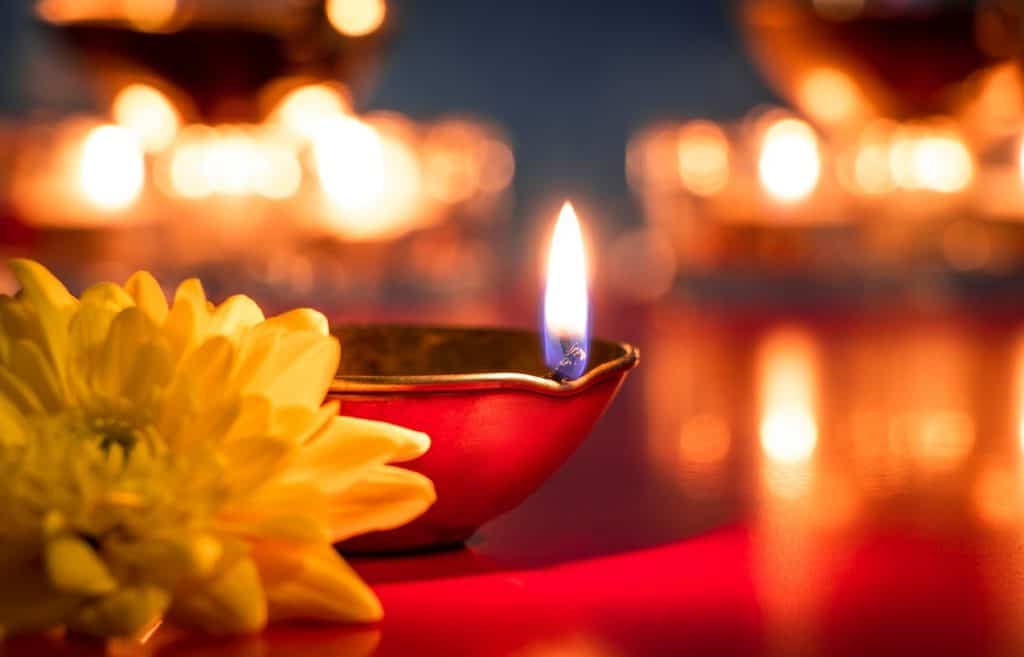 Rangoli patterns beautify the home's entrance

Pretty designs are usually drawn on the floor in front of the home to welcome the Hindu Goddess Lakshmi. She is the goddess of wealth bringing good luck with her. The central theme of these patterns is the lotus as Lakshmi is usually to be seen holding a lotus and sitting on one. As part of Diwali, people will leave their doors open for her so that she enters homes and blesses them. Imagine taking images with this included in your portfolio! That'd be amazing! You could have a Diwali-inspired theme and enjoy the celebrations with millions across the globe.

Indian savoury and sweet snacks

Mango chutney, mint sauce, aloo tikki for the savoury and gulab jaman, gajar ka halwa and kheer are just a few examples of the spectacular cuisine and what's prepped for the occasion. Delish!

Diwali is an enriching and enlightening experience. It takes you through a life's journey in a matter of a few days where you celebrate good over evil, light over darkness and learn to move forward after difficulties. These are thought-provoking life lessons which we can all learn from no matter what our own beliefs are.

Models Direct embraces cultures, traditions, beliefs and religions. We're all about empowering everyone and celebrating our different stories and outlooks on life.

If you're updating your portfolio pics for this season, why not incorporate some traditions of Diwali into your photography? You could be gazing at some diyas perched on a windowsill or trying out a sari and bangles in front of a mirror or eating a tasty bowl of kheer. It's up to you! Even if you don't celebrate Diwali, you can enjoy the events, the magic and the charm of this beautiful celebration.