Models Direct's guest blogger this month is Elle Harris, an experienced commercial model who has worked with big name clients such as Benefit, L'Oreal, Amazon & ASOS. Elle started her modelling career at 16, has been on the Models Direct books for 5 years and has a wealth of modelling experience to share with you…
Elle Harris Modelling Blog & Model with Models Direct.
How did I get into it?
Is probably the biggest question I'm always asked! And also the question I wanted to know before modelling myself!

Well…unfortunately you don't often just 'fall into it', 'get lucky' or 'get spotted' very often nowadays. There was a time when models were spotted on beaches abroad but now if it's something you want to work towards you've really got to put some graft in yourself – just like you would with anything else! Competition in the creative industry is bigger than ever before and with the use of social media, particularly huge followings on Instagram is where the most successful models are gaining their opportunities and clients. However, it's still possible to build it and be successful without that and work you're way to the top.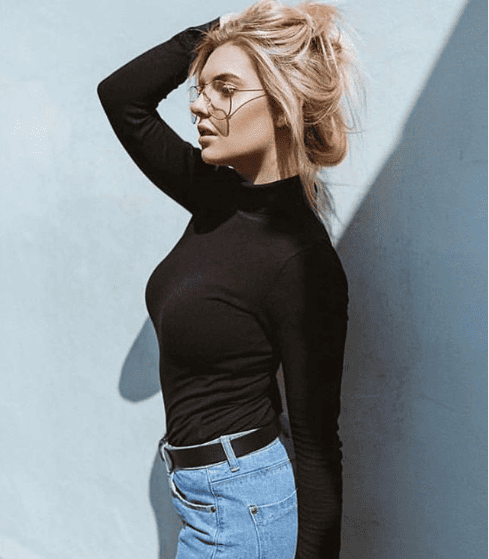 First things first ….So how do I get started?
MY TOP 3
You'll need images! Some might say, you're hair needs to be done, you need to loose weight, you need to build confidence, you need to wait until your skin's better. Nope. I wouldn't listen to these people! None of those listed things will ever be 'right' and if you're doubting confidence, try not to just go for it! The modelling world has this perception of judgement and perfection -yes, but from all the years modelling I have hardly come across any rude , judgmental or awkward situations, everyone has been lovely! Have faith in people – you need to have confidence to a specific level to model so try and believe in yourself or if not it may not be for you.
Having images to start with will give you experience. This can be done by testing with photographers or maybe even friends! Allowing you to know how a camera works and build confidence even more. It is also a way of getting free images to build a portfolio, which is key to send to an agency to help you on your way. Get creative too with clothes, styling and do you're own makeup! I will still test shoot to build my portfolio as it's always good to be updated. Like any business with their website, your portfolio is your business website.
2. Understanding What you're suited too!
It's important to know exactly where you think you will fit in within the modelling industry. Google can help too! If you're not sure you may need to ask yourself these few things too. There's something for everyone (see my modelling can be for anyone and everyone below). So..
Are you tall? 5ft 8 +: Catwalk high fashion
Are you more curvy, everyday commercial?: ME. Covering beauty, real life, commercial advertising and curvy fashion
Plus size /curvy?: plus size brands, everyday and real life
In good shape, muscular, body building?: fitness modelling/sports
These are just a few examples there are so many more modelling categories you may be suitable for. Whatever makes you unique, is a talent or defines you for YOU then put that forward. There is no point however being unrealistic, I am 5ft 6 so high fashion and catwalk is not for me!
You may be more than one of these things too!
3. An Agency? Why..?
You'll need an agency! Yes you can go at it self employed as well as being agency signed (non exclusive of course) you're entitled to do so. So long as your very upfront and honest with you're agents about the other work you do they will completely understand and respect that.

But an agency will always find you those bigger jobs, high end clients and well established brands. If you think of it on a business perspective they want to know a model is suited for exactly what they need and will be able to ask the agent these questions, see a series of images and know that they are professional and well managed models to work with.

Models direct
Models Direct are an all round non exclusive agency with the most reputable manner, professionalism and clients for you. Ensuring you are safe, looked after and represented the best you can be! I have been with them for over 5 years now and will always recommend them as my No.1 agency for all round modelling work. Keep in the loop, keep interested, proactive and available for as many assignments as possible and you will be well on your way!
Click here to apply to Models Direct

Remember! Modelling can be for anyone and everyone
Anyone can model. Any look, shape and size. There are always people needed to advertise promote and represent every single brand there is out there in the world! It's just whether it will suit and fit you or not. It's such a shame that social media has this pressured and false sense of perfection, perfect figure, beautiful makeup and perfect clothes for imagery. Yes its a HUGE part of the modelling world but it's certainly not the only aspect. Talking from experience myself some of the best, well paid, fun and down to earth modelling jobs I have done have been for corporate businesses, the NHS and real looks for commercial brands. Not all skinny and glam at all!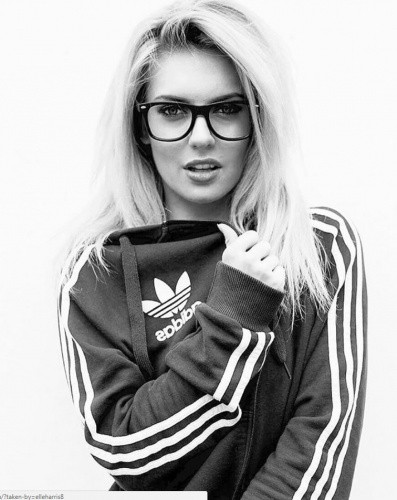 Please check out my website- elleharris.co.uk to see the brands and clients I have worked with as well as a little more about myself. You can also find me on instagram @Elleharris8 for more updates, blogs and info pop me a DM I'm happy to help!

Best of luck & just go for it!

Elle
X