An (un)typical day in the life of a teenage model 
7.30 a.m. The alarm clock goes off.
7.30 a.m! You're not used to that, are you? You've got an important day ahead of you, but the butterflies in your stomach are not of nerves or trepidation. They're of excitement, because today you've been chosen by a national company to star in an advertising campaign.
You remember filling out the application form – not forgetting to have it signed by your mum or dad – and today is TBD (The Big Day). You have everything prepared, because the company has asked you to bring any essentials. You shower, pick your clothes carefully (that pair of dungarees with the annoying hole near the left strap is already discarded), and your hair looks great. You're ready. But where's mum and dad? Mum is simultaneously finding her car keys, putting on her shoes and applying lipstick, whilst dad is just two clues away from completing The Times crossword. He won't be happy when you tell him there's no time to start the sports column. You have to be on time and "on set" for 10a.m.
The job is appearing in a short film for a well-known series of leisure centres. Dad's brought The Times with him, and mum ushers you to the Director, who's in charge of making sure the film shooting goes well. She's a really friendly lady, who makes you feel comfortable and introduces you to the rest of her team – including the cameraman, the make-up artists, and the other models, who are just as excited as you are.
You feel like a film star when the make-up artist does her thing. When every other model is ready (you've already made friends with most of them), the Director guides you through what to do, and how to present yourself in front of the camera.

This is brilliant! Everyone is so professional and sociable, and it really doesn't feel like a job at all. You've been asked to initiate conversations with your modelling friends, as though you've met up at the leisure centre and are talking about which equipment to try out. Then the lovely Director asks you to play a quick game of table tennis, and then to exercise in the gym. The filming takes about four hours, and when you've finished, the Director applauds all your efforts and asks if you want lunch at the leisure centre's café. This has been a day to remember, and you can't wait to do it again.
When you return home, you tell your friends that you've earned a good wage for being a model. A model! Your friend Naomi earned £40 last week for a day's work in the local shop, and Danny from the local cricket club received £25 and a free tea for scoring in the 3rd XI Sunday match. Fair enough, but you…you have just earned three figures for something you've truly enjoyed and would do again in an instant. You can almost feel your friend's jealousy on Facebook.  
Teenagers represent the future. Many companies like to portray a "family feel", with teenagers being the perfect fit for the company business model.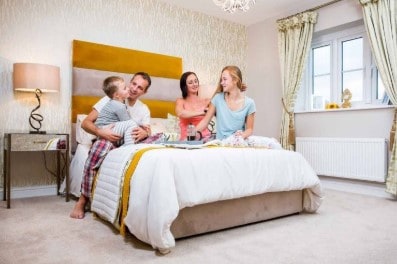 Models Direct are experts in placing teenagers with modelling jobs. We work with several established clients, each looking for bright, well-presented teenagers for all sorts of assignments. Assignment could be working with local councils, entertainment venues, the NHS, private companies…the list goes on.
We class teenagers as being between the ages of 13 and 17 years. Please complete the application form on our website, making sure it's signed by a parent or guardian over the age of 18 years. And the great thing is – experience is not required! We look forward to working with you!