It might be a competitive business but, with demand for child models always strong, it could well be worth exploring the opportunity for your little one.
Models Direct has clients of all types who require a steady stream of junior models – youngsters of all ages, backgrounds and looks to take part in a wide range of jobs.
Your smiling Sam might be ideal for a clothing catalogue shoot, for example, or your happy Harriet might be the perfect person for a holiday advertisement.
Becoming a child model can not only generate an income but it can also represent the first gentle steps towards an exciting career.
Here are some of the other reasons why your little one might like to become a child model:
1. To increase confidence
There is no doubt that those children who become models benefit from increased levels of confidence. Taking part in a shoot, learning to be natural in front of a camera and understanding how and when to respond to instructions will stand them in good stead in other areas of life. Whether they decide to stay in modelling or go on to develop another sensational career, having been a child model will give them poise and self-assurance.
2. To showcase talent
If your youngster enjoys singing, dancing, drama or sport then he or she is likely to do especially well as a junior model. Not only do our clients like it when children are involved in these pastimes, but the modelling will also bring benefits to their performance in these various fields. Many of the skills they learn as a model will be transferrable and the broadening their experience will help them to develop as individuals.
3. To join another family member
Perhaps, mum, dad or a brother or sister is already in the modelling business? If so, why not see if the youngest member of the family wants to have a go too? During these unusual times of pandemic, clients are often looking for models who are part of the same social bubble. It makes organising the assignment easier while also providing very natural family groups.
4. It's simple to apply
In many ways, there is no reason not to sign up and see where it takes you and your little one. Our application process is very easy; you could then wait to see if you are offered any assignments, whether they suit you and your child; then how you get on while you are there. If you find out it is not for you, then at the very least you have earned some money and tried something different. If everyone enjoys it, however, it could be the start of something new….
5. It's fun
It really is! Our child models and their parents really enjoy the whole experience. But, don't take our word for it! Read what some of them have to say and then decide for yourself:
David:
"David was asked to do a photo shoot and video for Wilton Bradley at Bovey Castle. What can I say, it was an awesome day: the place was stunning and the atmosphere was relaxed, with lots of hot chocolate! David had so much fun even though it was raining and cold. The crew were fabulous, patient and very, very professional. Models Direct were also fab and we can't wait for our next booking!"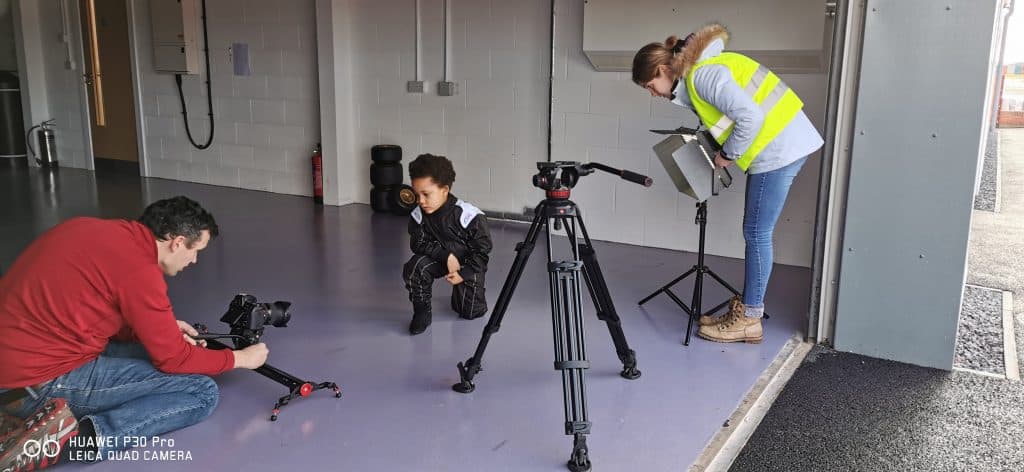 "What a brilliant day. The weather gods were on our side for yesterday's video and photo shoot at Mansell Raceway. Wilton Bradley's team were superb, taking their time ensuring they got what they needed, and David was only too happy to oblige. The equipment David had to show was varied, and he was raving about the motorbike he got to ride! Models Direct have done a great job again on keeping us informed and being very supportive. Again, a great day was had by all!"
Alyssa:
"Models Direct have always been supportive and considerate of our requirements and availability; always prompt with information and informing us of any updated details. I would definitely recommend them. I took Alyssa to her second shoot (the first time for me) and it was quite daunting for her at first but the staff for Wilton Bradley were patient and considerate with Alyssa and made her feel at ease. Thank you everyone."
Models Direct's junior models have worked on so many exciting asdsignments with well known brands over the years, click here to read how they got on and what it's like as a child model!