Yes! It's that time of year again. The time when the sun is out for longer, parks close their gates later into the evening and all the great stuff you wanted to do in the winter you can finally do now! Get up to some amazing stuff this summer with your junior model, and do it with them wearing cool kid fashion trends simply because they just can. Take some snaps along the way to fill the blanks in their ePortfolio and get them to an energised summer start! Let's go!!!
Okay, it might not just be bold that's grabbing our attention this season. Add in some pastels, prints and of course smiles; we love to see them all-round. Get that whirlwind of fashion fixtures and mixtures and have your junior oozing with confidence with ultimate look-at-me outfits that will get our clients envisioning your little model for their next campaign. We want winning assignments as much as you do, believe us, where we help our trendsetters, up to the age of 12, carve out a promising part-time career with our Models Direct agency
Stand out with strong colours
There's a lot to fill you in, so where shall we start? Oh yes, the bold and the beautiful! Models Direct have seen some bold in-your-face prints yelling at us to include in this trendy blog – lots of bright, vibrant colours to capture the essence of this time of the year. Summer isn't summer without wearing something striking, playful and confident because that's what this season is about. It's about having fun, exploring and discovering new and old roads. Glam up your child with a striking colour such as red or yellow so that they'll be popping out of their ePortfolios.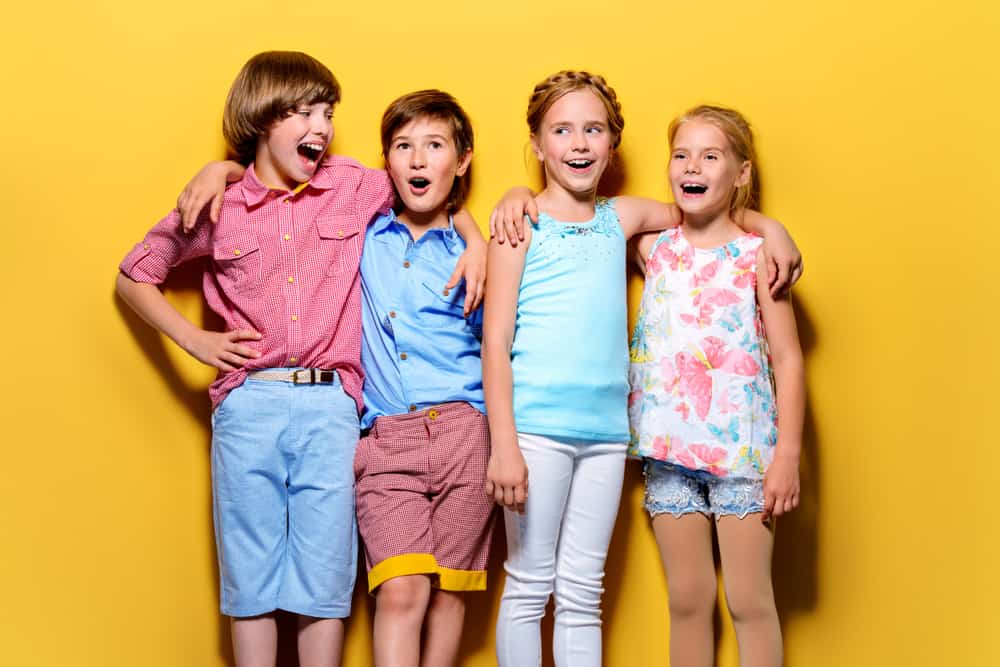 Pastel beauty
Next up, get ready for an elegant touch with soft pastel hues like Edgar Degas' paintings. Getting the right balance isn't difficult as pastels flow so well in real-time and then are captured for the camera in front of the blazing sun and clear blue skies for a perfect addition to your photo album. Snap your junior up in their next at-home or outdoor setting photoshoot with you. They'll be relaxed soaking in the summer sun and having a jolly good time.
And there you have it – our summer trends for juniors in a nutshell.
If you're set to get your little one on board with a modelling agency, then you've no doubt come to the right place! We're not being biased but it's true. We call for diversity and inclusion like you wouldn't believe. It isn't just a movement we've decided to jump on the bandwagon with. We've been calling for and promoting models of all ages, shapes and sizes over our 30 (yes, 30!) years of presence in the industry, and there's no stopping us. We value our models unlike most agencies and care about how their journey is. If you've liked what you've read, there's more where this has come from! Our blog section is pretty extensive with plenty of insightful hot topics and fun afternoon reads, or whenever you grab a moment really. Our social media platforms, including TikTok which we recently joined, are bustling with extra info and inspo so reach out to us and we'll reach back.