The  Burton Family have done it again……..
The Models Direct Assignments Team often receive modelling jobs asking for real families. But what's it like modelling as a family?
"Yet again another fab day on an assignment for Models Direct. We have had a brilliant day on our photo shoot for a pensions brochure. Meqele, Ben and Simon all looked after us really well and made the day so much fun. We started our day in a home environment, baking and having fun in and around the house. We then moved on to the Battersea Park zoo, the kids thought it was amazing, especially feeding and petting the animals. We finished off with ice cream and playing ball in Battersea park. What a fun filled day, very tiring but lots of fun. A big thanks to Marie from Models Direct for putting us forward for the job. We look forward to more adventures soon." – The Burton Family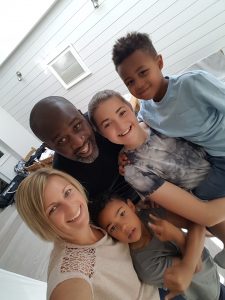 If you are interested in getting your family involved in modelling click here
Like what you see? – Subscribe to our blog to be the first to see the latest from Models Direct HQ!