We all have bad hair days, but you might be one of those people who also knows their locks can look amazing when cared for properly.
Perhaps you have magnificent hair that is a striking, standout feature and makes a real statement wherever you go and whatever you are doing.
Or maybe you have a gorgeous, shiny mane that looks glossy and beautiful, whether it is tied up or down – and however it is styled.
If so, then why not consider hair modelling?
Hair modelling is big business these days because hair products are big business and the haircare industry is continually developing new products it wants to encourage us to buy.
So, what should you be doing to look after your hair this spring season?
Here are our top tips:
1. Book a trim
Many of us may well have let our hair run a little rampant over the summer. Well, perhaps now is the time to have a little tidy up and to get rid of the dead ends. Book an appointment with your favourite hairdresser and come out feeling brand new.
2. Treat your hair
Central heating indoors can now start leaving hair dry and thirsty. Treat your locks to some heavy moisturising and deep conditioning. Coconut oil can provide a great deep treatment and there are other natural hair foods and products that could pep your tresses up. Otherwise, do your research and find a mask, oil or conditioner from a well-known producer that suits your hair type and will help lift your locks.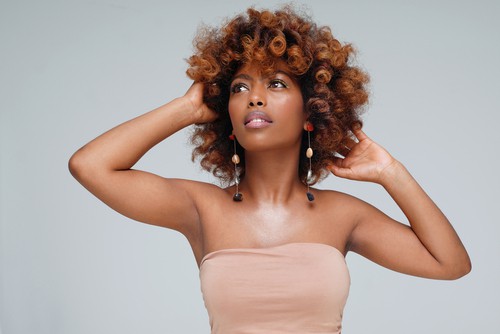 3. Plan a haircare regime
New beginnings – new haircare regime. Spring is the time many of us start afresh and make new plans for the future – and why not do that for your hair too? Pledge to try to wash it less, which is essential if you don't want the natural oils to be stripped out, and opt to blow dry it, straighten it or curl it less if at all possible. All these styling techniques can be damaging. Dying or bleaching your hair too much can also be detrimental to healthy hare. Think about whether you give your hair longer to recover between these drastic treatments – and also take some advice from your professional stylist.
4. Consider a whole new look
Perhaps you've been mulling over trying something a little different. Well, spring is a great time to do this. As we emerge from winter and start to celebrate new beginnings, why not be brave and try that dramatic change. You might opt for a whole new style or a complete colour change. After all, if you hate it, your hair should have grown out or faded enough by the summer to try something a little different. Do remember, however, that if you are one of our models, we need you to update your e-portfolio and show us some images of your stunning new look.