Are you ready to read something "reely" good? That'll be the last pun we'll use in this blog…
Reels are short film clips. They are usually entertaining, but can be equally educational, depending on what tickle's the creator's fancy. Models should consider reels as a vital tool in self-marketing. They can be used in conjunction with our new ePortfolios, so the scope for promoting yourself to wider audiences really is limitless. As long as models know that reels are beneficial to their own careers (and can be a hoot to star in and create), then it's all good!
They are often considered a clone or spin-off from TikTok. The company Meta hit the headlines in 2021, when it changed its name from Facebook and acquired Instagram. So, for the purpose of this blog, we'll show you how to create reels using Instagram as outlined by Meta's official guidance.
We're sure most of you are familiar with Instagram. However, it's worth noting that Instagram Reels can only be done on certain phones (they should be easy to create on most of the up-to-date models of iPhone and Androids, although it may be impossible to get started on older models of phone). Such is life!
To get started
First off – what exactly can you expect from Instagram Reels on the Instagram app?
In short, Reels is a new video feature available on Instagram (hence the capital "R"). It allows users to record and edit short videos up to 60 seconds in the Instagram Camera (though as Reels will be continuingly developing, the duration will probably increase, and some users benefit from 90 second clips). Users can either add effects and music to their reels, or use their own original audio.
Below are the easiest steps to follow to record a reel from the app, although sometimes the best form of attack is to experiment. Everyone's different!
Note: Reels can be created directly from the Instagram Stories menu – positioned either between the default "Normal" mode and "Create" mode, or on the bottom menu next to "Story". It might depend on your phone or app, but we're sure you'll get there without any trouble.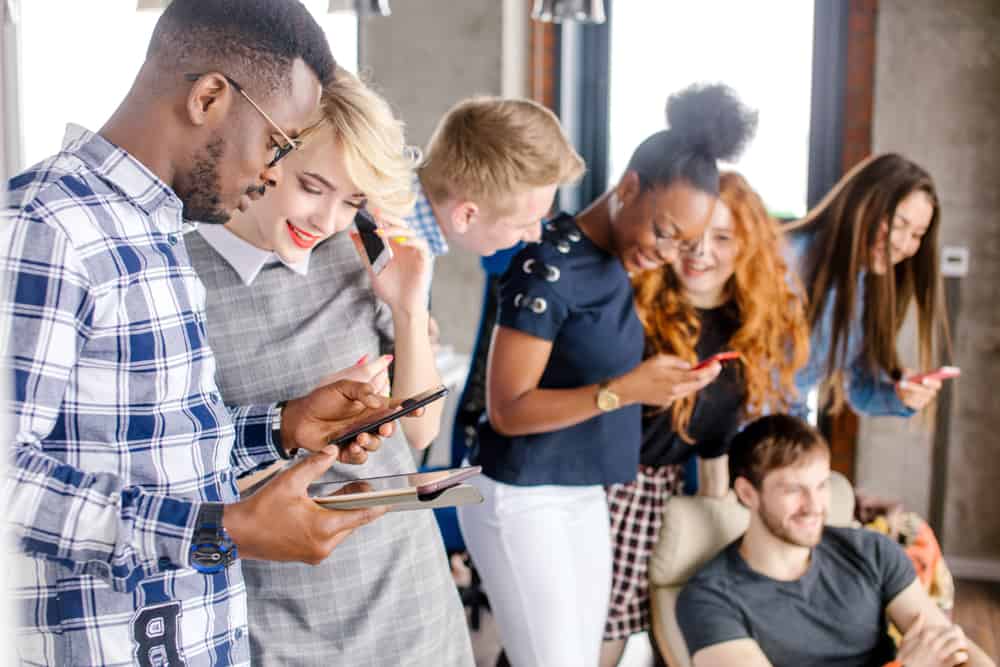 To proceed
Step 1. Tap the "plus sign" icon at the top. Alternatively, swipe right anywhere in the feed.
Step 2. Scroll to "Reels" at the bottom.
Step 3. Tap and hold the "Play" button (it's the one with a right arrow). This allows you to record a clip. You can also tap it once to start, and again to finish recording. Top tip: you can also tap your camera roll in the bottom left to add a video from your camera roll.
Step 4. Tap the "watch" button (this is a black and white icon with a left arrow). If you're happy with your recording, click on "Done" in the bottom right.
Step 5. If you have an Android phone, tap the black and white icon with a right arrow to add stickers, drawings or text to your recorded reel. Use the slider at the bottom. If you have an iPhone, click on "Preview". See, it really does depend on the make of your phone!
Step 6. Tap "Share to". Then tap "Cover" to change your cover photo and caption.
Step 7. If you want to share your reel to your story, tap "Stories".
Step 8. Tap "Next". Then tap "Share".
The progress bar at the top shows how long you've recorded for.
It'll probably be a little bit of trial-and-error for some of you, but with a little patience, it'll be a piece of cake for most!
Reels should be the way forward for a lot of models. In no time at all, you'll be reeling off clip after clip, promoting yourself even more to a wider audience!