Did you know that the term plus-size was first found in an ad for Lane Bryant in the late 1920s? No? Neither did we! It was until the 1940s-50s that it started to stick and stay in the domain as new terminology for body size. Fast forward to 2022 and we're certain most of you reading this have heard of it. It's made a big impact in the fashion and beauty world whether that's been across social media, beauty mags or other mediums.
A couple of years back we did a blog about the plus-size revolution but we're curious to revisit this modelling category and see how things may have changed, if anything, since then. Does the industry still use the term plus size? How is it viewed now? Are we still size-inclusive? Let's explore more here…
What's it shaping up like out there?
Models Direct have been scouring through the trails of the world wide web to investigate, and here's a quick snapshot of what different clothing retailers kick-start their sizing range from and more interestingly what they refer as to their plus-size category:
ASOS begin at size 18, sticking to their roots: plus size and curve
Shein starts at size 16 and just has theirs down as plus
Boohoo's sizing is at 16 with plus too
Yours are size 14 under as plus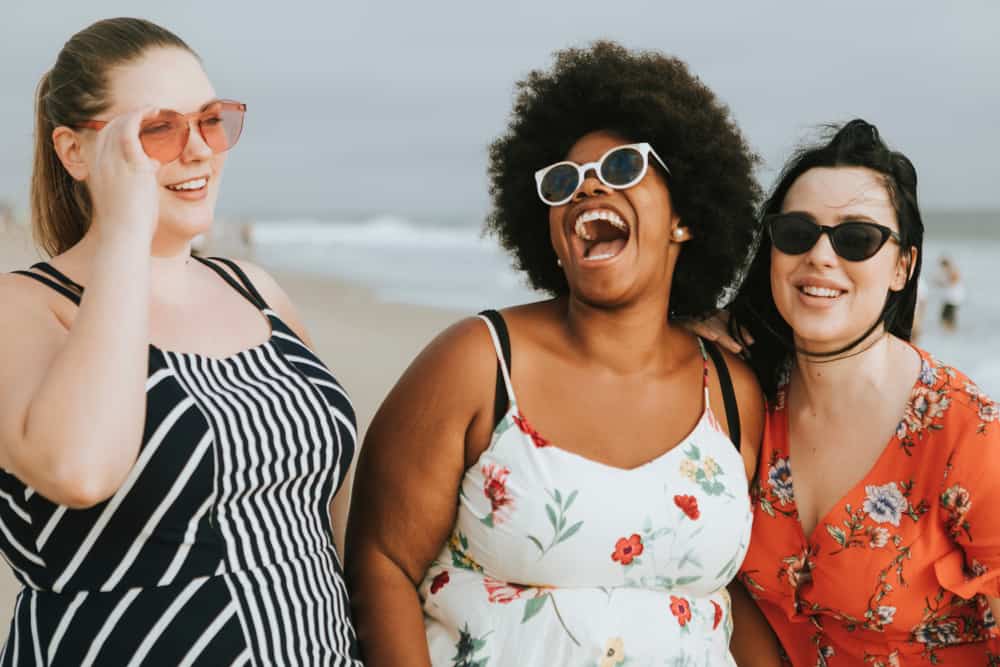 It seems that out of plus-size the word size has been dropped but we've seen a similar pattern run through a lot of the industry, the terms are still very much the same so no real big change there. Is this surprising? No, probably not. It might just mean that most people are satisfied with the term and are happy to keep it on continuing their support for size inclusivity. Woohoo! This area of the industry is continuing to grow and develop with all the choices and options out there. So whether you're a size 14 and onwards, fashionistas can keep up with the latest trends and current styles because they've been given the opportunity to continue to do so. Simples!
Conversations about size inclusivity
A few years back, conversing about size has helped to begin the process of debunking body shaming where conversations have sparked what beauty means to people and how it should be showcased, perceived and translated not just in the modelling and fashion world but in the community at large. This has helped break down barriers and push forward positive messages with more acceptance of the variety society has of body shapes and sizes…voila, here we are today!
We've got models that are camera present, in the spotlight and being called for assignments regardless of their size and we love it! Take Nadia Aboulhosn, Gabi Fresh, Darnel Ghramm, Tess Holliday, and Ashley Graham, who are just a few of the many influencers rocking up the scene and showing the world that beauty isn't filtered through slender, tall bodies, it's through all mediums.
A fresh outlook…always!
Our agency, Models Direct, thrives on what makes us different – this is what's so wonderful about our way of thinking as a modelling agency. We look outside the box, give pride to how we operate as a business, and continually adapt and innovate according to the changes in our society. So when it comes to body positivity, curves, plus, plus-size, we're all in.