Don't let the winter chill threaten to freeze your indoor or outdoor workouts.
As the temperature is beginning to drop, moody wet clouds appear to be looming overhead and the days are quickly drawing to a close, it feels far from appealing to stick to any sort of exercise regime this winter (or any winter, mind you). Sorry to burst your Netflix or Prime bubble but flexing
your fingers don't constitute exercise!
There are many reasons to pull yourself off from your sofa, out of your bed or off your office chair and get active in winter, starting with this one. Apart from staying in shape and avoiding those extra kilos from piling on, staying active can help boost those feel-good hormones, endorphins, give a positive oomph to your immune system and keep you feeling warmer. Not only is it a great way to support your physical health but also your mental wellbeing – a win-win really!
Models Direct will take you on a little journey to show you that even with a little effort, the health benefits of exercising when it's cold out there outweigh lounging indoors and being immobile. Fitness models with our agency are staying active during the winter period and not giving up because of the cold. Here's a short guide to your ultimate winter workout which some of our fitness models also follow. Let's go!
Easy access to the gym or classes
Join a nearby gym or exercise class to make it easier for you to pop into. If it's accessible, it'll hopefully keep you feeling motivated to get in there – so no excuses for not turning up! Think about enrolling on something you haven't tried before to keep it fresh and interesting. Learning something new even if the year is drawing to a close – put aside the new year, new you mindset – doesn't have to just apply when we welcome a new year.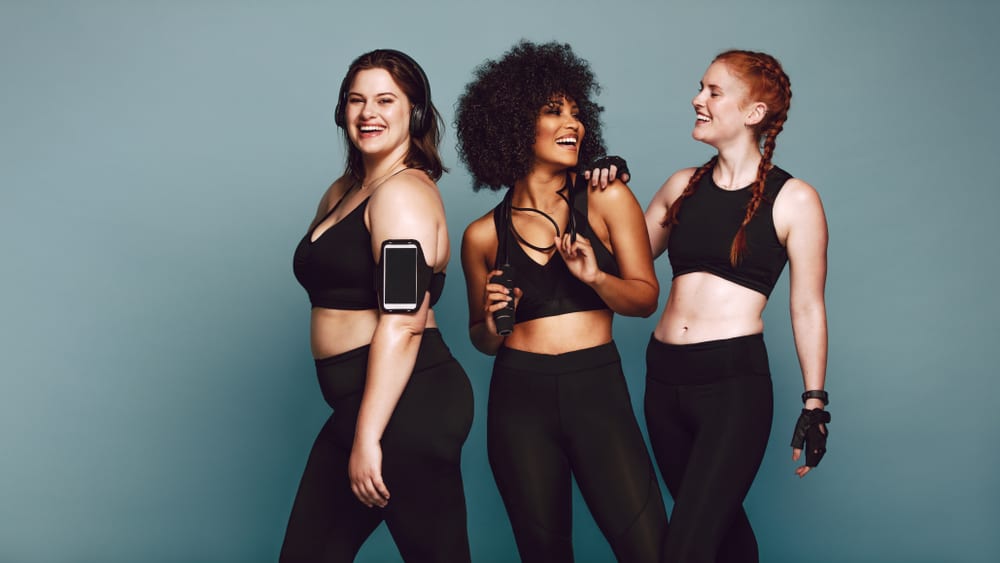 Get your dose of the sunshine vitamin
Whenever the weather looks pleasant (or if you don't mind blustery showers or strong winds), get out and enjoy the great outdoors. Your winter time doesn't have to be limited to indoor settings (as tempting as it is), your skin will definitely thank you for it. With the heating on, you'll be exposing your skin to the constant whirling of dry, heated air which will only draw moisture out of your skin, leaving it feeling dehydrated, flaky or itchy. Embrace the sun even in the winter chill to get your daily dose of vitamin D, helping to reduce depression, fight diseases and boost weight loss.
Work out at every opportunity
Exercising doesn't always have to be intentional and scheduled into your day, it can be spontaneous and quite a lot of fun. When you're putting your laundry out, maybe add in some squats, when you're packing your dishes away, incorporate a few lunges (mind the dishes though!), opt for stairs instead of the escalator and take that long-overdue walk instead of the car. Every regular and varied action will have a big impact in the long run.
Dress the part
Buy yourself comfy and on-trend sportswear to feel and look like you're ready for exercise. There are so many different styles and designs available so something will be bound to catch your attention and tickle your fashion buds.
Find an exercise pal
Life just isn't the same without your bestie so if you're finding it hard to arrange a meet up why not ask them to join you at the gym or on a run? Having a friend who is willing to help will encourage you both to persevere, stay focused and who knows? You might even be the one doing the prep talk and chasing them up about reminders!
Here's our final tip: Don't forget to warm up. Why? Not just because exercise is recommended but because the chill can make your muscles contract making them more susceptible to injury.
There you have it! If you like what you have read then head on over to our platforms, Facebook and Instagram to find out more.