With such a huge focus on healthy living across the media it is surprising to learn our waistlines are getting bigger and that the plus size clothing market is worth approximately £5 billion and continuously growing…is it any wonder brands are desperately seeking the next top plus-size model?!
Plus size modelling is a contentious subject in the media, with brands being slammed for using plus size models in their marketing campaigns and consequently then promoting an unhealthy lifestyle or brands using size 6-8 models and therefore not appealing to the majority – so how can these fashion houses get it right??
Models Direct is the UK's number one commercial modelling and talent agency. We have a more varied demand from our clients for the types of models and talent we represent and have done since 1990 when the agency was created, this is why 'size' is literally just a number for us!
With big name high street brands like ASOS, BooHoo, River Island and Marks & Spencer using plus size models to promote their clothes the demand for plus size models is big. Now you can use your size to your advantage which wasn't the case historically in the modelling industry.
Brands pay big money with us for the right plus size model to promote their garments. Some of the top curve models are able to earn up to £20,000 per day!
Models Direct has always represented plus-size models. Average female in the UK is a size 16, so a plus size model can vary from a size 12 upwards. Recently Models Direct has seen a rise in demand for models size 16 and above.
Here's Lisa she had this to say: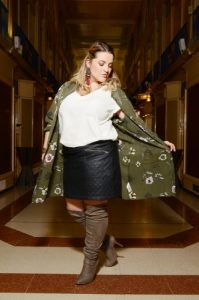 "I just wanted to say such a huge thank you to Models Direct!! "
"I went on my first photo shoot 2 years ago because I was struggling with body confidence, ( I had a breast reduction planned and a huge weight loss dream) the reduction I had but the weight loss didn't happen as I became quite poorly. I never planned to sign up to a model agency, it was just to help me feel better and it really did. So in all honesty I half heartedly filled out my account and never looked at it again and my photos I kept hidden behind my sofa never to be seen by anyone ! It's really funny because over Xmas we were moving furniture my mum and sisters found the folder and we all sat there laughing at them at how huge I looked ! I was mortified by them and embarrassed . When you called me I literally thought it was a joke! I thought maybe it's an open audition and it's what the agency do before your account runs out – I hadn't even thought for one second my account was really live. I spent the morning of the casting writing a blog about self confidence and used the experience as a challenge about facing demons head on, it took me right back to my dancing days (which is another lifetime ago!) when I was always told great dancer but you won't fit in the costume at all my auditions soul destroying as back then I was only a size 10 but just had these huge boobs that made me look a 16+ To have you call me yesterday with the great news was mind blowing, I'm literally blown away it was so unexpected and I'm so over the moon to just have had that phone call, it was so unexpected ! Fingers crossed for Monday it will either be something to scream about or write about either way I'm happy with both options Thank you again for taking the time to call me on your day off it was really appreciated – Lisa x "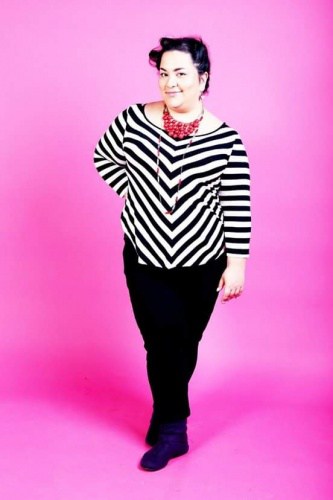 Model Neri gives her feedback on working with Models Direct:
" I was a Care Worker. My degrees are in  Performance and Writing, but I never thought in a billion years, that I may actually use them. When I made the decision that perhaps I could become a plus size model, most people would dismiss the very notion. But it was like I woke up one morning and decided that I could show off my size 20 skills, just as well as those size 10 ladies. After about 10 minutes on Google, I didn't stop to consider if I should apply, I just did it. I've always known I looked different, but Models Direct was the first one to see it as a potential selling point. Who knew my first assignment would end up being my regular income!
This journey has been amazing so far, with my agent Molly having my back the whole time and encouraging my curvy self to push forward. I never thought that being hairier than the average woman, would have landed me such an awesome role. Whatever happens, taking a chance on myself, was the best thing I did and Models Direct taking a chance on me, has been life changing." 
To find out more about plus size modelling click here.