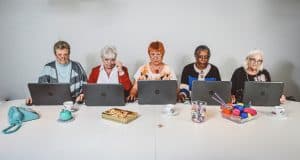 Get Safe Online have recently created an amazing campaign to help raise awareness of online scammers and how users can avoid getting caught up  with it and how to spot it – basically for us all to become more  internet safety savvy!!
Two of Models Direct's model 'Nana's ' were selected to   be trained up to become a 'scammer Nana' for the day – Pat and Debbie did such an amazing job and Models Direct were delighted to be able to offer them this exciting opportunity.
There is no age limit to being a  commercial model, the team at Models Direct often get enquiries from clients looking for mature model for campaign's, promotions, photo-shoots and fittings.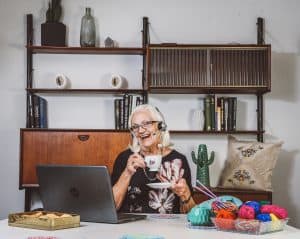 Pat who was selected for this  particular campaign has done several different assignments for  Models Direct and is now one of our more experienced models.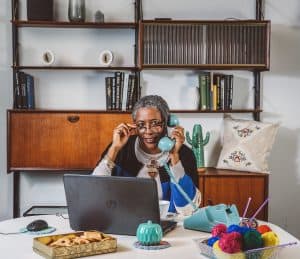 It was a first for Models Direct's Debbie, but she now has some fab experience and pics for her portfolio and amazing feedback from the client.
Huge Congratulations to you both!!
Check out the final video below: