Getting the opportunity to star in a golf gaming commercial  is a pretty exciting assignment to be booked for!
Earlier this year  Models Direct booked nine of their models  to be part of the filming of the new online commercial for 'Golf Clash' –    Cris, Ed, Emily, Jess, Kudzai, Lana, Marco, Tamia & Theo were successfully selected by the production team and  super excited about this opportunity!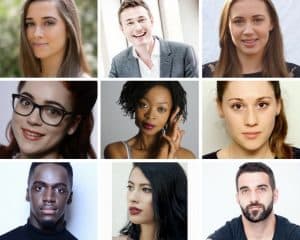 Filming would be taking place in London and for some of the models  it was a first, for others were more experienced with this type of work.
The filming was a great success and  Models Direct are now delighted to be able to share the final commercial with you!
https://www.facebook.com/GolfClashPlaydemic/videos/840024442839181/
Marco's feedback from the day:
"Really good assignment with models direct shooting in Hackney, it was great to work with the team again. The clients were very good and easy to work with, also working and meeting the other models and actors on set was really nice. Thank you guys @modelsdirect can't wait till the next assignment."
A great #bts pic of the crew from the filming day –  Models Direct  would like to say a huge congratulations to all who were involved.