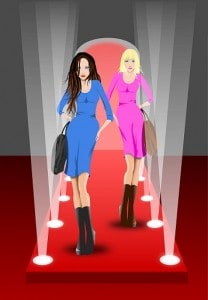 Top names in the world of fashion
by Models Direct
The management team at Models Direct were impressed to hear who would be residing on the judging panel for the WGSN Global Fashion Awards this year. The panel for 2012 is made up of some of the top names in the international fashion industry.
According to Models Direct, the trading and product director for ASOS (one of the largest online fashion stores in the world) Robert Bready, Managing Director of Topshop Mary Homer as well as Lara Bohinc, famed accessory designer, will all be gracing this year's panel. In addition, Myer department store's manager Judy Coober, the creative director of the luxury designer Bally, Bora Aksu, Basso & Brooke, Selfridges, FJ Benjamin, Jigsaw and Next will be present.
Models Direct have said that some of the top fashion writers, retailers and commentators from all across the globe will be travelling to the ceremony. The founder of the awards, Lauretta Roberts is said to be exceptionally pleased with the quality of the panel this year, as all of the designers and stylists on it reflect the calibre of the awards themselves. Roberts added that it will be an incredible honour for the winners to have their work deemed to be the best, by such an esteemed judging panel.
Currently, designers can still enter their work for the awards; according to Models Direct, categories include best online store, best design teams in children's clothes, footwear, menswear and womenswear as well as best designer for men and women's clothing. The Industry London's managing director, and judge on this year's panel, Courtney Blackman, also commented on the awards, remarking that she had been working with the WGSN since the competition first began, and had been thoroughly enjoying the journey. She added that these awards are the most prestigious in the world, and that she was honoured to be invited to be on the panel for 2012. The management team at Models Direct would like to wish all of the entrants to this year's competition the very best of luck.