The Models Direct team are delighted to announce the winner of MODEL OF THE MONTH for May is #malemodel Joshua!!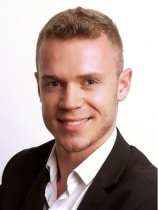 Joshua   joined Models Direct at the beginning of this year and has worked hard to make sure his portfolio  is fully up to date, including a variety of good, clear pictures showing his look and how versatile he is!
Joshua recently was selected for his first assignment, which he accepted  happily and showed great excitement, determination and  energy to take on his first assignment and make it a huge success!
As a semi professional pianist, Joshua has an amazing confidence and presence, he is very used to performing to an audience and can transfer these skills to modelling assignment environment.
Huge Congratulations Joshua and the Models Direct team wish you all the success for your modelling career!!
Buckingham Palace

Posted by Joshua Samuel on Tuesday, 22 May 2018