Us Brits spend most of the year praying for a hot Summer, but when it comes to  dressing for it, how are you keep cool and on trend this season??
We have certainly been blessed with some serious Summer heat so far this year and it's a treat, long evenings, picnics, beach days and of course the chance to wear all those beautiful Summer dresses, however for some staying cool and being on trend can be quite a challenge.
The shops are full of amazing Summer fashions which are now making their way into even more enticing Summer Sales,  here's Models Direct 's Summer favourites!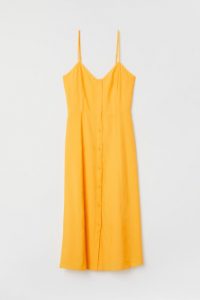 This gorgeous yellow sun dress is from H&M at  £34.99 – we love the colour and it can be dressed up with heels or down with trainers for a more casual look! In the cooler mornings or evenings pop on a denim  jacket to complete the look!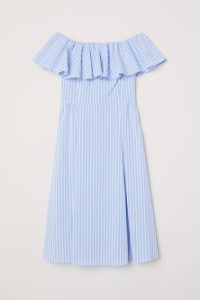 H&M have some really great options this season and we love this off-the-shoulder dress! perfect for Summer days out or evening events, really versatile and allows you to bare your golden shoulders, also £34.99 – it's a  Models Direct fav!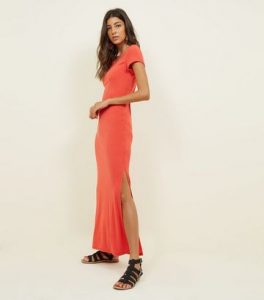 New Look have some great Summer dresses , we really like this go-to ribbed jersey dress, super comfortable and easy to wear. Also comes in 3 different colours,  red, black and  khaki and is £17.99!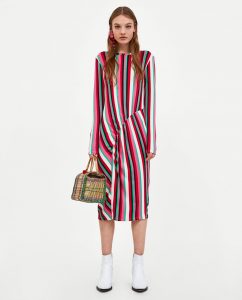 We totally love Zara designs, particularly this colourful rainbow dress, great  option for a special occasion and can be dressed up or down with flats or heels. It's in the sale at £12.99 and available in two different prints and a black option.
The  Summer dress options on the market are endless  with so many different designs and colours available, it's so  nice to have a warm  Summer to wear them. It's now easier than ever to pick up new style ideas , with Instagram influencers posting new fashion content daily of the latest trends  it allows one to feel more relaxed in how we wear a piece and  show off it's versatility.
The Models Direct team are  loving  experimenting daily with our looks and outfits, there is daily admiration when a member of the team wears something new or  has an online haul delivered to their desk!!
Pics from Zara.com, H&M.com and NewLook.com
If you would like be the first to receive our latest blog posts subscribe here!