Going behind the scenes of any professional event can be as productive as it is exciting. There are new experiences to be had, from seeing how production managers work alongside photographers, to what everyone does to unwind during their well-deserved breaks.

Here at Models Direct, we love to hear what our models get up to whilst behind the scenes. Though some assignments may not present a lot of opportunities to mingle, many of them do give our models the chance to step behind the spotlight. And why not? Seeing what goes on can shed new light on how different people work, which can only add to a model's knowledge.
We're constantly advising our models to be familiar with every aspect of the modelling industry. From updating portfolios to keeping an eye on trends and upcoming assignments, models need to be on the pulse to help themselves. We're the best in the business when it comes to advising our clients on the best suited models, but it helps us when models inform us of any updates, changes and new episodes in their modelling calendar.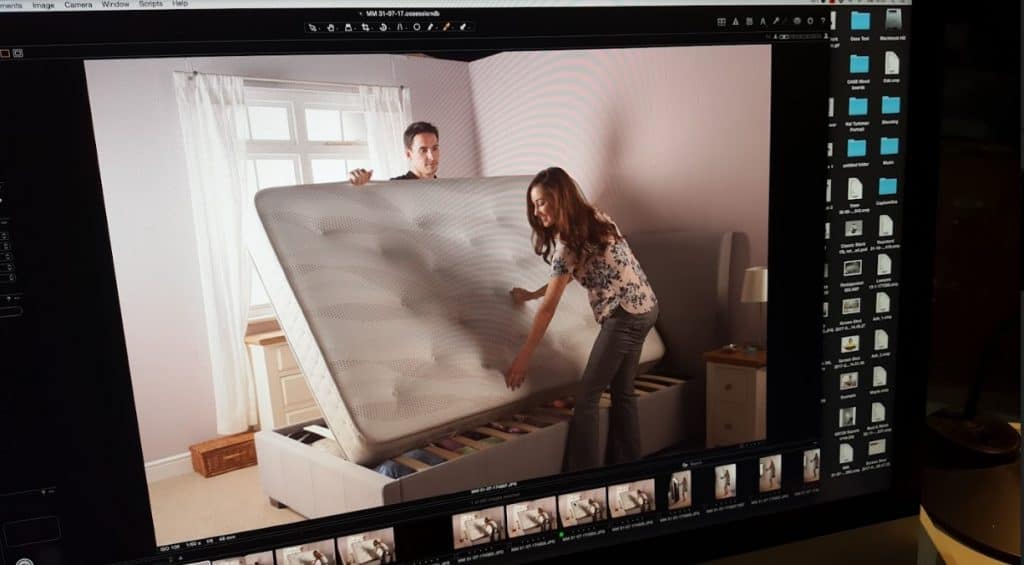 Going behind the scenes is a great way to gain new photos and to chat with people in a relaxed environment. Having said that, models need to be aware of a few pointers before they go behind the scenes. Here are Models Direct's top tips for successful "backstage passes":

1. Ask for permission! Resist the urge to toddle off on your own to see what goes on behind the scenes. Always ask an experienced crew member.

2. Safety first. Behind the scenes may pose some hazards, so be aware! We're talking about stray wires, technical equipment and electrics.

3. Be professional. Even though your assignment may have finished, treat you behind the scenes experience as part of the job.

4. Absorb information. Stay alert and remember as much as you can – including contacts, names and advice. It's all good stuff, and could assist in future assignments.
5. Snap away. Take as many awesome photos as possible, and remember to share them with us and on all your social media accounts. Take clips and reels to create a brief story of your behind the scenes experience, too. A note to the wise: always seek consent from the production crew before you whip out your cameras and smart phones!

6. Have respect. Never forget that it's a privilege to be invited backstage. Don't irritate the clients and crew (we're sure you wouldn't, but it needs to be said!)

You can see for yourselves that going behind the scenes on set can be fun and inspirational by taking a peek at the examples below.

First up is Sarah and Jay, who looked ecstatic to be appear in a reel whilst on set with Deluxe Catering:
Then we have Lana on set with Amaella Lingerie, which reiterates the need to ask permission from the client or production crew:
Finally, check out some general shots featuring some of our models behind the scenes. You'll notice some famous brands, which confirms our ability to connect models with some big-hitters!