10 years of working as a model agent, in an industry that is highly competitive and driven by looks, makes it difficult not to be judgmental of your own look and appearance. Gemma, a member of the Models Direct team, bravely shares her story of while helping many aspiring models launch their modelling careers, is fighting her own battle with alopecia. By sharing her experience of the condition Gemma hopes it offers comfort to others who suffer from it and some reassurance there is light at the end of the tunnel…
Is there enough support and understanding for people with Alopecia?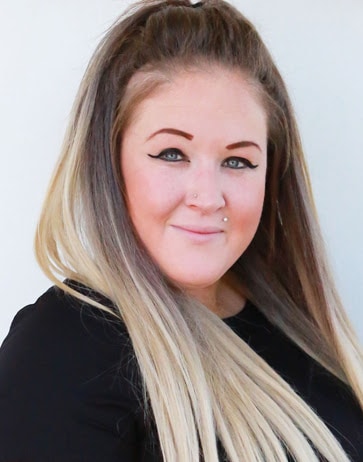 Gemma's Story
"For me personally I have been diagnosed with alopecia and hair thinning for 5 years now and since my diagnosis I have had little support or guidance. I underwent a biopsy of the scalp for the results to come back confirming the alopecia, but also how my hair is thinning too – double shock! For me lots of questions and concerns, but who was I to talk to? I am lucky I have great family and friends around me who are very supportive, however I needed more, I needed people who had been through it to provide advice, help and support in this new chapter of my life, I wanted a solution and quick…
The more I searched for help the more I found it to be a lonely place, there was plenty of information groups online, the consultant at the hospital, however where was my solution? Hair for me has always been important, if your hair is right you can conquer all, anything you wear looks good and you feel good within. My hair is patchy and bald, I can't wear it up without people noticing the bald patches and the thinning makes it difficult to do anything with it. It was heartbreaking, I felt I was loosing myself, my confidence and I started to be restricted on daily tasks and socialising as I just didn't feel good – the feeling is hard to understand, people will say; "It's just hair", but it's really more than that. The emotion you feel with alopecia is indescribable and the confidence you lose through it is crazy. As they say your hair is your crown you never take off…..
I have done plenty of research, hours, weeks, months, trying many recommendations, many experiences with hair treatments, vitamins, makeup, consultants visits, advice centre's, hair extensions for a quick fix and then I finally found wigs. It can be a very lonely, frustrating and emotional experience to go through. The selection of wigs available is vast, partials and frontal wigs, full lace front wigs, half head wigs, synthetic human hair (just to name a few).. many different styles and colours, all amazing. For me after all the searching I had found a solution and wearing wigs helped me find my confidence again, however this all came at a financial cost!
A lot of people associate wigs with black ethnicity, however you will be surprised how many caucasian and mixed heritage people also wear wigs and just how open and versatile wigs are. In writing about my experience I want to make people more aware there are solutions, there are options and there are people to talk to and help you. I know first hand how it feels and how it's difficult for others to understand as they don't have to deal with the emotion and the effect on a daily basis. For me working in the modelling industry I see how important it is to look a certain way, to almost be perfect to keep with trends and how you can easily be judged on your appearance. Females alone need the confidence and as one we can support each other.
ALISTWIGS for me are fantastic have a look for yourself just how beautiful these wigs are and how you wouldn't even realize they are wigs.  What a transformation a way to build confidence and even if you don't suffer any medical hair loss you can always just have a change of look.  Wigs are versatile and a quick way to feel confident. 
Together we can relieve the pain, hurt, frustration, anger and unanswered questions alopecia sufferers go through,  together we can be as beautiful as others, feel normal and have the confidence and the hair we have dreamed off!"