We love plus size models.
We've been shouting from the rooftops for some time about the pros of plus size modelling – and the feedback from everyone has been outstanding…but not surprising.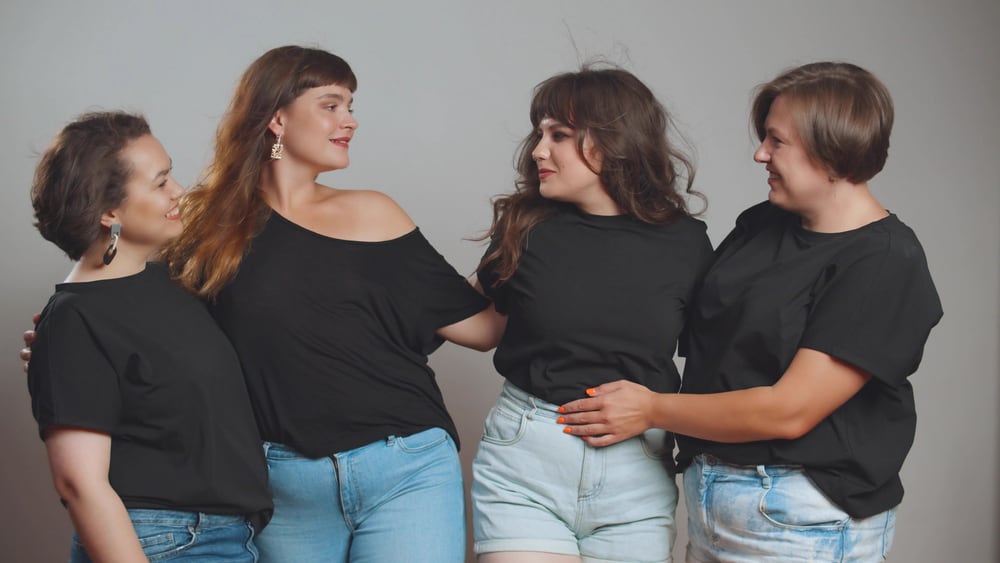 "Plus size" modelling is a common term used in the commercial modelling fraternity, although a few years ago it was largely obscure. Now, the world has moved on even more, because many of us classify the phrase as really being "average size".


There's a reason for this, and it shouldn't take a scientist to explain it. We'll use females as the example.

Plus size female models tend to be size 12-18. OK so far. But, 60 years ago, the average British woman was size 12. In the 21st century, it's size 16. So, it's totally understandable to think of "plus size" as "average size".

Additionally, the average modern British woman consumes 500 calories more than their 1950s counterparts, as well as being just over one stone heavier and three inches taller. And when they get the urge to go shoe shopping? The 21st century UK woman has double the shoe size than women in the 1950s. See? The penchant for female "plus size" modelling is a natural development when you consider the above statistics.


The increase in popularity for "plus size" models is largely down to brands appealing to a good number of the population – which is their customers. Why wouldn't they want to attract the majority of the consumers? It's not as if the retail head honchos sit in board meetings scratching their heads! It's obvious! This has been undeniably reflected by an increase in sizes of dresses and other clothes, as well as specific curve sections in both high street and online commerce. The impact on models? We need more of them! And your next step in taking part in exciting "plus size" modelling assignments is a couple of minutes away! Simply apply to register with Models Direct. We have many happy "plus size" models making money in fun assignments, but we want more!

And what about the males? We need them, too – it's as simple as that! Yes, it's true that male "plus size" models are not as prevalent as the ladies, but that's not to declare them unimportant by any means. Being at ease with your body is a massive benefit, and we want everyone on our books to be just as contented in front of a camera as they are at home. Men – why not join us? You could soon be put forward to our renowned clients and start making strides in the commercial modelling industry.

Males with just a fuller figure aren't only classed as "plus size". There are opportunities for chaps with wider shoulders or above a certain height.

We can't stress enough that there are modelling jobs for just about anybody! And they are all in a regulated, safe and fun environment. Check out our heaps of reviews from real people just like you:

Plus size modelling is a definite plus for everyone concerned: our models, the industry, our clients and all manner of commerce. If you have real hopes of starring in advertising and promotional modelling assignments, let Models Direct be your best way to find success!