You receive regular compliments about your child's look or talent, but knowing what to do next can be challenging – have a read on how Models Direct represents their junior models:
Child modelling work can be a rewarding experience for children and parents. Whilst we all think our own children are cute and adorable, kids of all ages, shapes and sizes are required for modelling work. Models Direct have clients who are always looking for children, both boys and girls to model for their latest campaign!
Child models are wanted for a whole host of different types of child modelling   assignments and jobs from photographic shoots for catalogues and marketing material to TV commercials. Kids are used to promote products such as toys, kids fashion, Shoes, Holidays and Services. Whether in magazines or on television child modelling is a very competitive industry, but can be lots of fun for both you and your child.
When you watch television or flick through a magazine you will notice that children are used alot in advertising , it makes the campaign or commercial relatable to the customer and is a big market. Parents spend huge amounts of money on their children whether this be clothing, toys, holidays and experiences, so there is a large demand for child models worldwide.
Children who are confident and outgoing are ideal candidates to become child models. On photo shoots, photographers will direct the child, but they need to be happy to follow direction and be comfortable to have the spotlight on them. For some children this comes naturally and for others it doesn't, so it is important to understand that not all children are right for the modelling industry. It is also helpful if your child has an interest in other types of entertainment, maybe they dance, sing, act or play an instrument, this is a great additional skill to have and allows them to get used to performing to an audience from a young age.
Although as a parent you are constantly on hand to give reassurance and work as team, the industry can be tough and there is rejection, your child will not be right for every job they are put forward for, however when the right job comes along there will be a real sense of achievement and excitement. Models Direct are highly experienced when liaising with parents about their child's modelling career,  we understand the importance of clarity and step by step information is provided to parents when their child or children are selected for work, we  are there with you every step of the way!
Child modelling is also a great way to earn a little be extra pocket money, earnings can vary from £150 to £1000's depending on many factors, client budget, length of assignment, etc. This will all be explained to you as and when your child is successfully selected for an assignment.
The Models Direct team make it very clear how important it is to keep your child's photographs current and up to date! Children change and grow all the time and their photographs need to reflect that,  so we  would recommend to update them quarterly.  If your child if selected by a client for a shoot they will expect them to turn up looking as they do in the images they selected them from.
Check out this feedback from children who have recently had assignments: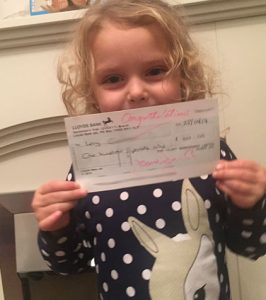 "Dear Marie and Models Direct representatives. We would like to express our gratitude for making our daughter's first ever assignment so enjoyable for us all, we really didn't know what to expect as this is a completely new adventure for our family. From the moment you rang us letting us know that Freya was shortlisted for the assignment until the actual photo shoot and beyond, we felt valued, reassured, comfortable and very well informed about the process step by step. When we arrived at the venue, there was a lovely representative of Models Direct that greeted us and the waiting room was very welcoming. The most important thing for us was that our daughter was happy with the photo shoot and comfortable in that environment and I can honestly say that she really enjoyed her experience. Everyone was so friendly and our daughter was full of smiles although your client needed a serious facial expression for their campaign :). We got there eventually! I cannot thank you enough for your professionalism as an agent and for choosing us to be one of the Models Direct models." – Freya's Mum
If you think your child would be interested in becoming a model or they have expressed an interest themselves, why not take a look at what is involved and apply for your child to become child model.