Congratulations to model Steve on completing another successful assignment with Models Direct – your feedback is so interesting…..
MODEL FEEDBACK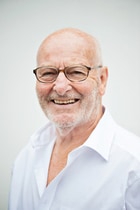 "I arrived promptly for this photo shoot, having checked in advance the detailed arrangements and dress requirements with the client. As a result I was more than well prepared.
The shoot was at a Care Home with 48 private apartments and would involve indoor and outdoor shots. Photo shoots with clients, staff and other models would be required.
A parking space had been reserved for me which made things much easier in terms of carrying my luggage and props into the venue. – ( a nice touch )
The shoot was fairly advanced when I arrived and the models who were booked for earlier shoots were busy working . After introductions with the photographer and creative director I was briefed and very quickly the shoot was underway.
The clients understanding of the assignment was clear and thus enabled a very efficient shoot. So much so that we finished 3 minutes earlier than scheduled.
Great client, great colleagues, very efficient photographer and wonderful organisation by Charlie from Models Direct and the most hospitable client you could wish for.
I would highly recommend Models Direct. Thanks Charlie"