Oh my goodness your baby is so beautiful! Such lovely eyes and such a cute smile…..sound familiar?? 
If you are a parent you know your baby is beautiful and  you will receive numerous compliments, but how do you know if they are right for modelling?
At Models Direct we represent baby and junior models, our team speak to parents everyday   to  discuss the possibility of representing their child. In the industry baby models are used all the time, in commercials, campaigns, catalogues and TV work, however it is competitive and obviously babies and children change all the time!
The Models Direct team will be looking for babies who are smiley, responsive and have a happy persona.  Ideally they will have clear skin, bright eyes and  be calm around new people and new situations, this all helps in clients selecting your child for modelling work.
If you are a parent and are interested in getting your baby into modelling, please visit the Models Direct website for more information and have a look at the reviews from parents who have experienced taking their baby to an assignment , for more info click here.
There is also lots of information about keeping your child's photographs up to date and the importance of that. At a young age babies and children change so quickly and an agency needs  to be representing your child  with their up to date look.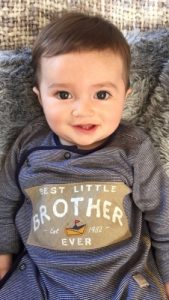 Client: Tesco
"Ellison is only 8 months old so couldn't say in his own words but I could tell he had a really good day, the actors and Director were really nice with him and got through all scenes needed.
This was a first for Ellison and myself and the whole day was enjoyable and seeing him being a good boy while filming made me smile.
Ellison had to be a teething toddler in an internal  training Video for Tesco that gave examples of how to and how not to deal with customer service in a pharmacy setting.
This assignment, has given me confidence that Ellison interacts extremely well with other Actors/Models and is still happy no matter what the situation.It was  a fun day out and  gave me a sense of pride and also a nice little bit of money for his savings account for when hes older.
We don't live in or around London so  opportunities in acting/modeling there never even come up in this area. Joining an Agency like Models Direct gives us the opportunity to be put forward for exciting opportunities. Models Direct works on your behalf and do the job hunting for you. We have been registered with Models Direct for only a few weeks and he has already had his first job.
We signed Ellison up as a bit of fun more than anything. Obviously as his parents we feel he has one of the cutest little faces we have seen 🙂 and would love to flick through pictures or films with him in when he is older. Plus what ever money we get out of this can go into a savings account for when he is older."
Ellison, Model fee: £120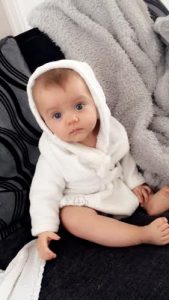 Client: British Lion Eggs
"Gracie had a lovely day doing a photo shoot for British Lion eggs! She was smiling and giggling for the camera all day. Considering this was her first time, everyone on the job said she was a natural.Thank you Models Direct! We really enjoyed the day and can't wait to do another."
Gracie, Model fee: £150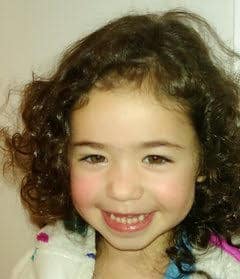 Client: Pampers
" Hi, this is  Renata's  mum, Renata  had alot of  fun on her shoot last week , playing the role of an excited sister visiting her new baby brother at the Maternity Ward in Southampton. She made  new friends  and  really hopes do it again. It was a really good experience for her. Thank you Models Direct! "
Renata, Model fee:  £500