As we see London Fashion Week draw to a close today you may be asking yourself; "What is the difference between commercial and fashion models??" Or perhaps you didn't even realise there was one!
London Fashion Week receives huge amounts of media coverage, so if fashion and beauty are your thing no doubt you will have been following the latest looks, trends and updates on social media direct from the catwalk.
Commercial Model Criteria
The criteria to be a commercial model is very different to that of a fashion model, Models Direct represents commercial models and talent and hopefully this blog will explain a few of the differences.
Commercial models are 'real people' who have a good look and often experienced in acting, singing, dancing or another talent, they are used to performing to an audience or portraying a different character. The criteria for commercial models is very varied, clients often require a wide diversity in model looks, size, ethnicity, age and location depending on the product or service they are promoting.
Commercial models are used in promoting everyday products, they are appealing to the majority, so the models sourced need to be relatable to the consumer.
How much do Commercial Models earn??
Earnings can vary depending on many factors, models experience, length of assignment and client budget. A good agent will negotiate the best rate for you – commercial models can expect to earn anything from £150 to £1000's!
Here are some of the Models Direct models with their very own success stories!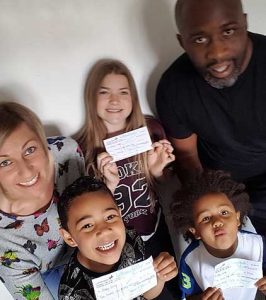 "Hello from the Burton family. We've just been to Slough to do a photoshoot for the NSPCC for the 'Messathone'. As you can see, we're all pretty tired, pretty dirty, ready for bed now but had an absolutely brilliant day. Thank you to Models Direct for putting us forward for the job, it's been absolutely brilliant. Kids have loved it and we're looking forward to doing another assignment soon. Thank you. Bye."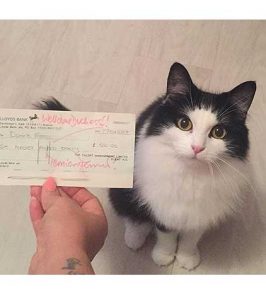 Model Fee: £600
"So Dutchess and I just want to say thank you to Models Direct. We finished our assignment today. It all went really, really well. We had a great day and she got to be in lots of different shots. I really enjoyed the experience and it was really cool being on set and I'm hoping all the pictures turn out really well. So thanks again."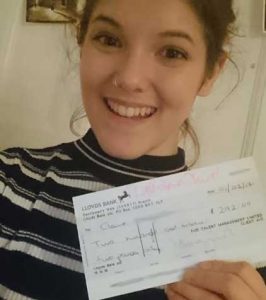 Model Fee: £292
"Hi, I'm Claire and yesterday, thanks to Models Direct, I got the opportunity to work as an extra for an advert and it was a really great experience. We basically spent the whole evening watch these incredible musicians play their music for us and we just had to have a really good time and show we were really enjoying ourselves. It was great fun and I got to know loads of really nice people as well."
The Friend Family
£6,000 in modelling fees
"Working as a modelling family is a mixture of excitement and apprehension. As any mum knows if your going anywhere with your children you want them to be on their best behaviour.
This is no different on a photo shoot, so when your asking 3 of your children to stand up straight, smile, look happy continuously while taking direction from the photograph as well it can be challenging.
Luckily, we work with Models Direct and have always been so well looked after, from lunches being put on for the children, to overnight accommodation, to letting the children have 15 minutes time out so they can chill, go on there iPad etc.
"We have now had 7 assignments, over £6,000 in modelling fees and I can't believe how lucky we are my son says its all down to his fantastic good looks."
"When I first signed up to Models Direct I was a little sceptical hearing stories of people paying thousands of pounds for pictures to be done because the agency they had chosen had asked them to do so then signing a 3-year deal and not getting a single job. When I spoke to Molly for the first time from the Models Direct agency she immediately put my mind at ease, she said she only needed photos that we had taken are self's nice natural photos work the best, so the client can get a real feel for who you are and how you look in front of a camera. I told my children if we were lucky enough to get 1 job we would be extremely lucky. Here we are several years later and now on our 8th job. We have managed to do so much with are extra money that has come in from our job, just little things like being able to spoil the kids a little, to a weekend away for the family to now having our garden landscaped and having a hot tub fitted.
My husband and I are so proud of our children and though its hard days working, keeping up with the photographer and the clients needs . We now would never look back and look forward to the next 7 assignments."
Model fee: £1,000
"A tremendously exciting opportunity presented itself quite unexpectedly, and whilst it has remained shrouded in mystery and secrecy, I must admit my curiosity got the better of me and I was delighted to have been able to just go with it, in the hope that all would eventually be made clear!
Told only that if successful the shoot would take place in Finland and and that the client a major film industry producer were willing to pay my full travel expenses and fee, I had to find out what it was all about.
I had tremendous support from the agency during the 72 hours away from home, they took care of every detail as promised and this filled me with confidence the whole time I was away and I couldn't have asked for more thank you TM you know who you are!
My day on set was not disappointing either, it was thoroughly fascinating and I met some really brilliant people on the shoot.
My intellectual input on my characters actions seemed just as much welcome as his physical ones for which I was selected for this particular assignment, and this made me feel like I too were part of the team, and between us we would crack it and deliver the goods for camera ! I've no doubt the people involved are some of the best in they're industries as they were highly professional and driven oozing evident talent and experience.
A real pleasure and I'm honoured to have been allowed this wonderful opportunity!"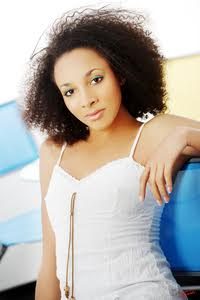 Model Fee: £200
"The assignment today was good fun. It was a shoot for the NHS Professionals so I was given a nurses uniform and then had to do various poses such as taking someone's blood pressure, taking blood etc. The most enjoyable part was meeting all the different people e.g. the make up artist, photographer and other models. I would definitely recommend this experience to others as it is just something different to what you would normally do (I'm an accountant!). I found Models Direct to be really good and informative with regards to my most recent assignment."
Models Direct is proud of their inclusive policy when it comes to modelling, they don't just have bonny babies, attractive male models and beautiful female models on the books, Models Direct also welcomes pre-teen models, tall models, petite models, disabled models and plus size models.