It doesn't get more extravagant than to be asked to model costumes made from specialist construction membranes, commissioned by performance costume design students, this is exactly what five of Models Direct's female models were asked to do!
Five costumes of different shapes and styles were created almost entirely out of Roofshield, Wraptite®, Fireshield®, Reflectashield TF0.81 and Procheck® Adapt. They were then professionally modelled and photographed at the A. Proctor Group's factory location. For all the details please see the final campaign linked below.
Check out the full campaign and all the details: Final Campaign
Check out the behind the scenes footage from the shoot
The models involved in this shoot were very excited about the fittings and organisation involved in creating such a masterpiece as this! The campaign for The Proctor Group has now launched and the first ad is featured in this month edition of Architecture Today.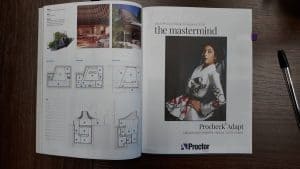 "Had a great experience with this company recently. I attended a model fitting for a shoot I will be doing very soon, Marie couldn't have been any more helpful. Really enjoyed the experience, thank you for giving me the opportunity!" – Anna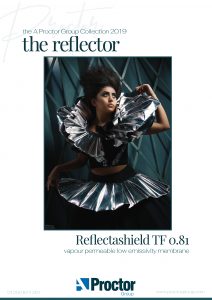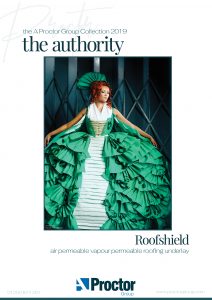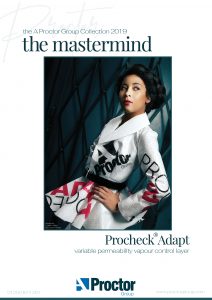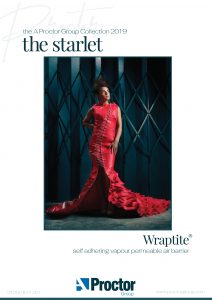 "Recently had a great experience with this company! I attended a photo shoot which I loved! The company arranged hair and makeup for the shoot, everyone on the shoot was very helpful and accommodating. I also received a cheque in the post from models direct a couple of days after the fitting I had for the photo shoot.
Marie from models direct was so helpful from start to finish, I highly recommend Models Direct if you are looking to enter the modelling world.
It has boosted my confidence greatly and I can't wait to see what the future brings!
Thank you so much for an amazing experience!" – Gemma
"I went for my second fitting last week! Everything was still super comfortable and easy! Communication was still a key feature from Models Direct as answers to questions were answered quickly! Glad to see the costume coming together and I cannot wait until the shoot!" – Rameesah
"I had so much fun modelling for proctor Group (roofing company) which was unusual and unique for me as I didn't know what to expect. It was by far such a great experience and as soon as I was picked up by the marketer for the company (Lucas) I felt at ease and confident. They made sure you were okay all day and provided up with warm fleeces! Which came in handy! Overall such a great experience and I can't wait to see the photos in the magazines!!" – Rameesah
"Had my first shoot arranged by models direct and can not be happier. Working on a unique concept, my fittings went smoothly with such lovely people, and the actual day of shooting was so much fun. Everyone was very friendly, and the photographer was great at helping us get comfortable and deliver his vision. Only minor snag was the length of time spent shooting which went on way longer than was initially advised and lack of clarity on the part of Models Direct how this is handled." – Llyanna
"It was a bit longer than expected The photographer was great as was giving clear instructions There were making sure we are warm as it was freezing there The atmosphere was great Good experience, especially for first time. Very good experience for this company. Looking forward to other jobs." – Anna