Models Direct, connecting models to clients!
Our model agents have experience in modelling, the arts, languages, photography, fashion, studio and location shoots and care passionately about the models we represent.  Our business is staffed by real people, here everyday for you. You have your own dedicated model agent who will look after you, for as long as you are with us.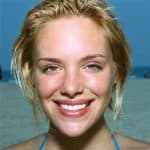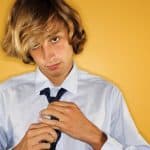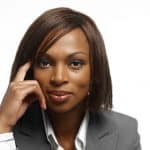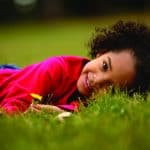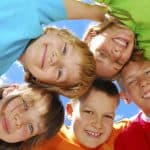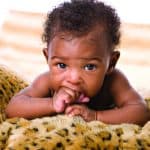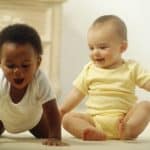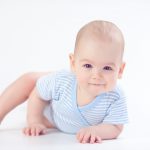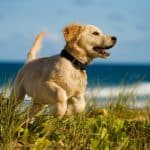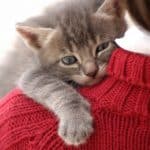 Local, regional and national…
Clients view all our models that match the look they are searching for – bigger selection for clients, more chance for you,   local, regional, national, even international, with expenses paid, if you are happy to travel. If you're selected we'll offer you the job and agree the fee. You decide 'yes' or 'no'. Simple as that.
Not all 'modelling agencies' are the same…
Beware of online 'showcase companies', they are not 'Employment Agencies'. UK law says, they have to admit they 'do not actively find work'. You may notice this admission, buried deep in small print. Models Direct however, is an 'Employment Agency'. This means we are Government regulated, inspected and permitted to find paid work, for people registered with us. We have done this successfully since 1990.

Widget not in any sidebars

---
Fun, paid appearances, for people like you, in TV, advertising, photography, catalogues, fashion, film extras & walk-on's.
---
People first:  Staffed by real people.
Personal service: You have your own dedicated model agent, for as long as you are with us.
Action not words: Together, we build your ePortfolio… for clients to view.
Expenses paid:   We find modelling jobs local, regional, national, even international bookings, expenses paid, if you are happy to travel.
You choose: If selected, you decide which bookings you want.
Full service:  Let us handle the rest, verify the client, arrange the booking, collect your guaranteed fee and make it all happen.
Safety first: We reference ID by number, safe and secure.
Fully authorised: We are an 'Employment Agency', Government regulated, inspected and permitted to find paid bookings.
State-of-the-art techno: Access your model portfolio 24/7. Update with photos and details as your look changes.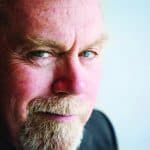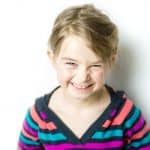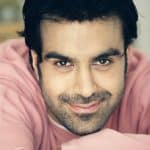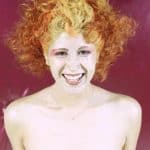 ---
the UK's largest model and talent agency serving the entire country with models, just like you, of all ages and looks – film, TV, fashion.
---
Why choose Models Direct?
The modelling industry is very competitive indeed. There are plenty of clients looking for models for specific assignments, every day. We offer you two very distinct advantages.
First, unlike most model agencies, we offer our clients (and therefore you) national coverage. This means that if a client in another part of the country is looking for a model who matches your look, we will put you forward for the assignment if you are prepared to travel, expenses paid. This has the distinct benefit of offering our client exactly the selection of models they need (when sometimes it's difficult to find the right models through local agencies) whilst also ensuring that you don't miss out on being put forward for modelling assignments just because the client is based in another part of the country.
Secondly, because we cover every key modelling category and a huge range of looks, we have developed a reputation with clients as being the agency which is able to deliver. This means that clients are much more likely to come to us when they have very specific requirements, because we're likely to be able to find exactly what they're looking for, or urgent needs, because we have such a wide selection of models who can work at short notice, or even more demanding requirements, such as multi-location assignments, or assignments involving many models.
We're in the business of connecting models with business every day. If you're curious about some of the clients we've worked with,  take a look at the logos below…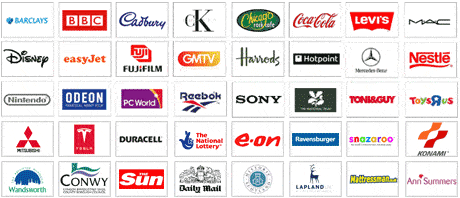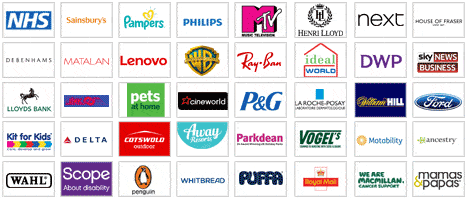 A selection of feedback from models and clients
The following is just a small selection of feedback from various models. It will give you an idea of the impact that assignments have on models.
"It is always a pleasure to work with GMTV fashion. The day was very friendly, professional atmosphere. I felt really good and relaxed. I was asked to model coats." Gyte – Model fee: £1995
"I really enjoyed myself, I had a great time. We had 8 models, and I paired up with a guy for the shoot. We had grandparents, mum and dad, children – it was great fun getting to know the rest of the models there."  Monica – Model fee: £150
"The assignment was fantastic. The other models were very friendly. The members of staff were a great bunch to work with, looking forward to working with them again soon." Rebecca – Model fee: £400
"Thank you for the opportunity to work at the event. I really did enjoy myself and met some very interesting people" Tara – Model fee: £260
Gatwick Express required models, male and female for photo shoots to promote their quick rail link to Gatwick Airport. They selected 8 models to pose as young and mature business professionals using the train and purchasing tickets.
Marks and Spencer selected models for a promotional store event and photo shoot.
Nintendo requested a female model for a new DS game being launched this year. Yasmine posed in beautiful gowns for the photo shoot.
Easyjet requested 6 models for a photo shoot to launch their new priority boarding scheme.
---
DID YOU KNOW?
At Models Direct we supply professional and amateur models, actors, singers, dancers, musicians and entertainers… regional, national or even worldwide! Every model type, every look for every budget. Whatever look, body shape or age of model you're looking for, our extensive database of registered models means we're almost certain to have exactly what you need. We offer male, female, mature, teenage, child and baby models of every imaginable look, style and speciality: fashion, character, petite, hair, hands & feet, facial, fitness, plus-size and many more. We can even provide pet models!
---

Looking to book models? Your work is not only our business but our priority.
We are very keen to win your business.  If you have any upcoming projects in mind, we may be able to assist. Please get in touch on call 0844 334 0000 or 01603 895095 to discuss your requirements. If you have a rough idea of the sort of models you will be requiring, we can send over to you a free selection of models/actors/performers from our database for your consideration.
About our model terms and conditions
Our terms and conditions reflect the very latest model and employment agency legislation. In a highly competitive industry we take our responsibilities and reputation very seriously indeed. These terms and conditions have been designed to protect you and give you the peace of mind and confidence that you deserve, knowing that you are going to be represented by us. By agreeing to these terms and conditions it does not mean that you have to stay exclusively with us. You remain free to join as many model agencies as you choose. However, before signing up with any additional agencies, we would strongly suggest that you review their terms and conditions very closely indeed.
---
Your frequently asked questions answered
Q. How do I get work?
A. As soon as we receive a request from a client relating to a specific assignment, we will help them select a shortlist of models that have precisely the look that they are after. Once a client is vetted and approved by us they can also do this directly themselves online, and you will be included whenever your look is called for. If the client then selects you for their final shortlist, we will get in touch with you and let you know the details of the assignment and model fee immediately, so that you can choose whether to accept the assignment.
Q. What sort of clients and assignments do you have?
A. We are approached by clients every day. Our clients include very well known brands, marketing and advertising agencies working for big businesses, smaller businesses, designers, photographers, film makers and more. Our assignments include photo shoots, filming (for television commercials, TV shows, promotional videos and more) fashion and promotional events.
Q. How quickly will I get work?
A. It's really important that you have realistic expectations about your modelling career. While we are committed to doing everything we can to ensure that you are put forward for any opportunity where your look is called for, it doesn't mean that you're guaranteed work. The decision always lies with the clients and we do not make any guarantees to you as to if or how often you will be selected. However, some models have had assignments within weeks, or even days of registering. And we've had plenty of models who have had repeat or multiple assignments.
Q. What can I do to increase my chances of being chosen by a client?
A. There are a number of things you can do to increase the likelihood of being chosen, which can easily be managed by you:

• Update your profile: It's critical that you ensure that your online profile is always completely up to date. Because our clients have very specific requirements, any information you provide by way of updates may well influence their decision to select you. For example, your measurements or hair colour will quite possibly change over just a matter of a few months. Make sure you update that information in your profile as there may be a client looking for precisely that "look"  and it would be a shame for you to miss that opportunity.

• Use great quality photos: The photos that you upload onto your profile are incredibly important. When a client is looking for a specific look, the statistics that you enter about you are used to create the shortlist, but ultimately the photo is really important. We don't demand that you have photos professionally taken as we know that this costs money, and we've found that it's not always necessary, but you should ensure that any photos of you are crisp, clear and really do show your defining features. We'll depend on you to update pictures when your look changes.
Q. How have other models found Models Direct?
A.  Generally speaking, the feedback that we get from models that are selected for assignments is that they are thrilled with the work that they've received, they thoroughly enjoy the day (or days) and they are looking forward to their next assignment. We do have many models who have received repeat assignments. However, you need to have realistic expectations. It is quite possible that you will be selected for an assignment, and even for multiple assignments during the three year period. But we have had models who have missed out on being selected. By taking our advice you'll ensure that you will have every chance of being found by a client for an upcoming assignment.

Error: Your Requested widget " sfsi-widget-2" is not in the widget list.

[do_widget_area footer-bottom]
[do_widget_area footer-column-1]
[do_widget_area footer-column-2]
[do_widget_area footer-column-3]
[do_widget_area footer-top]
[do_widget_area sidebar-1]

[do_widget id="custom_html-4"]
[do_widget id="sfsi-widget-2"]
[do_widget id="text-6"]
[do_widget id="categories-2"]

[do_widget_area sidebar-2]

[do_widget id="custom_html-2"]
[do_widget id="instagram-feed-widget-2"]
[do_widget id="text-2"]

[do_widget_area widgets_for_shortcodes]

[do_widget id="recent-posts-3"]
[do_widget id="archives-3"]

[do_widget_area wp_inactive_widgets]

[do_widget id="archives-2"]
[do_widget id="text-5"]
[do_widget id="recent-posts-2"]
[do_widget id="text-3"]
[do_widget id="text-4"]
[do_widget id="custom_html-3"]
[do_widget id="sfsi-widget-3"]